Here's a question we often receive from facial plastic surgery patients in Dallas and Frisco: "How do I know when the right time is to consider injectable products?"
Injectable products such as BOTOX® Cosmetic and JUVEDERM® are safe and effective office-based procedures that can help reverse the signs of aging with minimal downtime. As with any procedure, there is no specific age defined as the "ideal time." The aging process is complex, and while one's chronological age plays a role, how we appear is also influenced by several other things:
Environmental factors such as sun exposure
Genetic factors
Weight fluctuations
Neuromodulators
Botulinum toxin products (BOTOX, Dysport® and Xeomin®) all work on the underlying muscles that are responsible for creating skin lines. The classic example of this is the "11" lines between our brows. We have powerful muscles beneath our brows, so when these products are injected, they temporarily weaken these muscles, lessening their effect on the skin. In the case of the "11" lines, they are softened and patients describe appearing less intense or angry.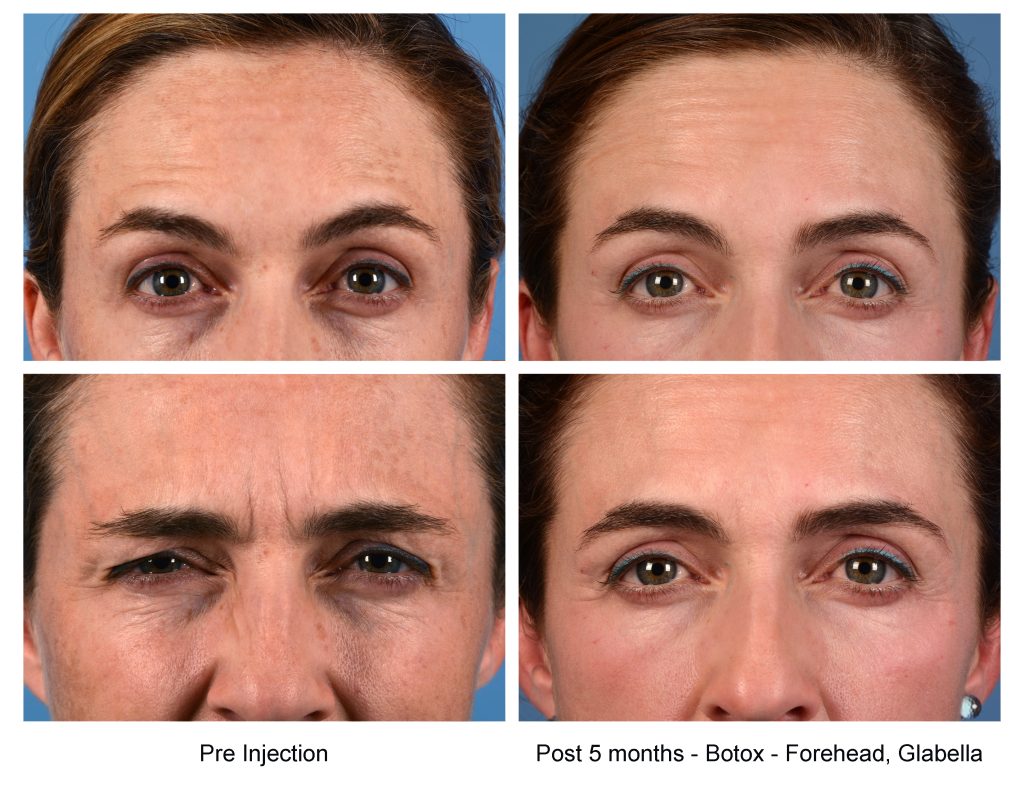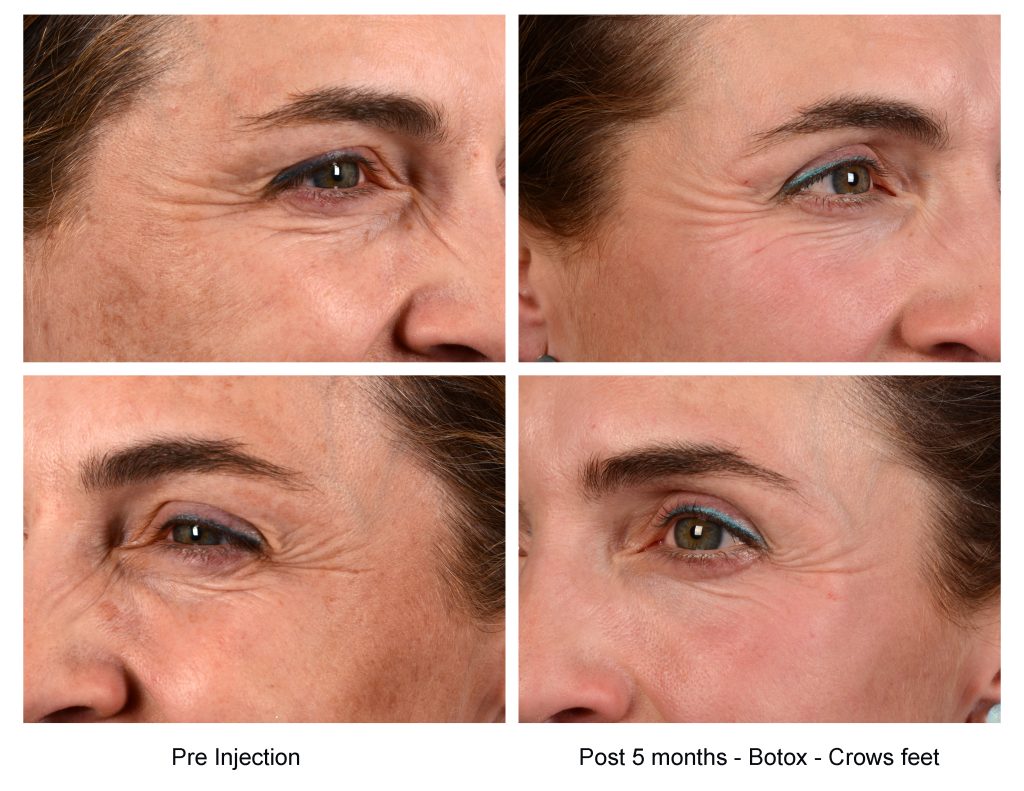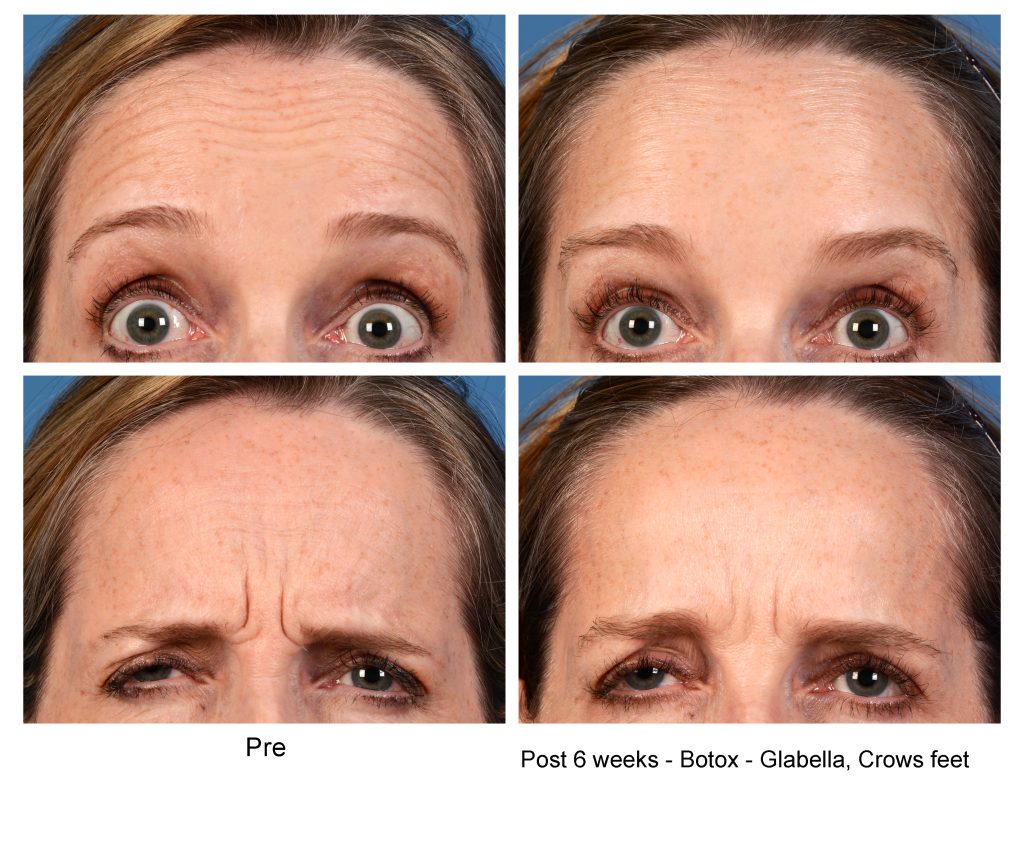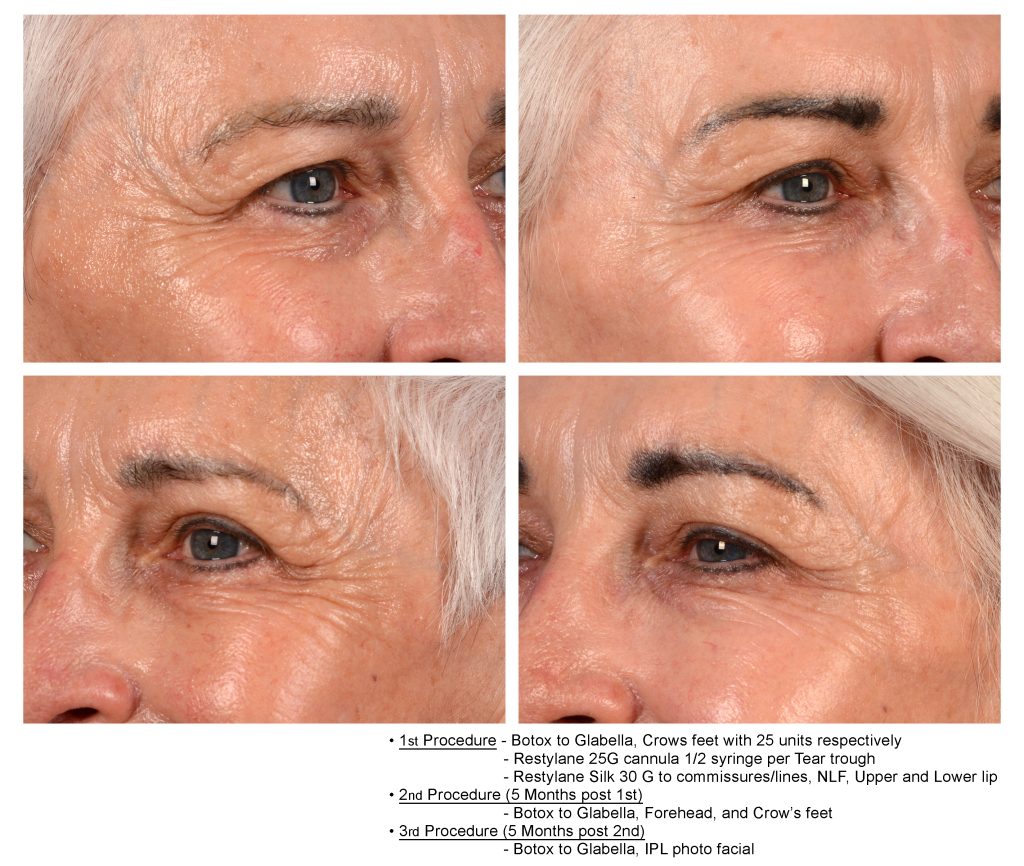 These effects are temporary, lasting around 3 months. Other areas that may be improved with Botulinum toxin treatments include the forehead, crow's feet, fine lines around the mouth, and the muscular "bands" we have in our necks.
We also can use it to soften the appearance of strong jaw muscles, that in some individuals result in a more squared, masculine appearance of their jawline. By weakening this very strong muscle, we may be able to change the facial appearance from a "square look" to a more "oval" look.
We never intend to "freeze" an area. Our faces move and lack of movement is noticeable and not natural.
Dermal Fillers
One of the hallmarks of aging is loss of volume in the face. This "deflation" creates hollows and lack of support for the overlying skin. In some cases, this may result in sagging of the skin or even the production of lines.
Did you know? Lines in our face can be created from repetitive folding of the skin either due to position (sleep lines) or from the underlying muscles (dynamic lines).
Fillers act to restore volume loss due to aging and/or weight changes and may also be used to treat lines within the skin. There are a number of injectable filler products on the market today. In our practice, we prefer to use those products termed hyaluronic acid fillers. These products are water based and very similar to substances with have within our skin. They are stabilized and produced so that they may be used either superficially to help improve lines or injected deeper within our fatty tissues to restore volume loss. We can also use fillers to help conceal or camouflage nasal irregularities in a predictable manner. Depending on where the products are placed, they may last 6 months or as long as a year. What is reassuring, particularly to our first-time injection patients, is that these products are reversible.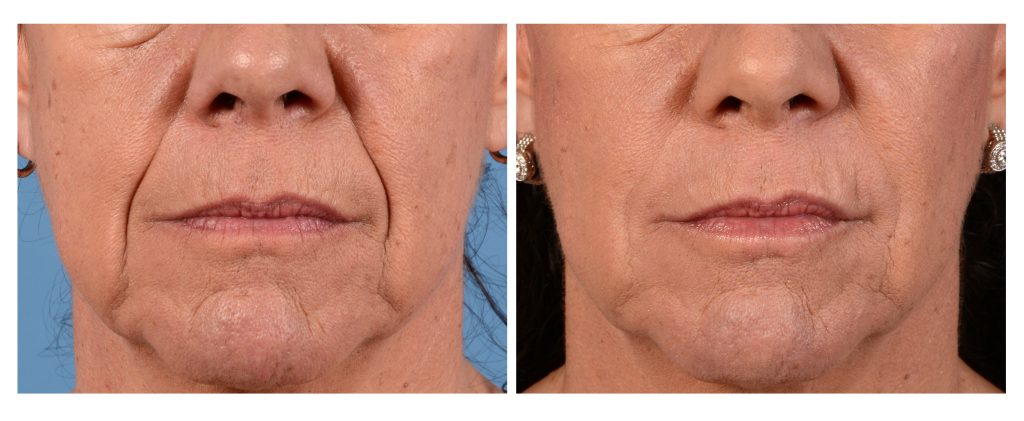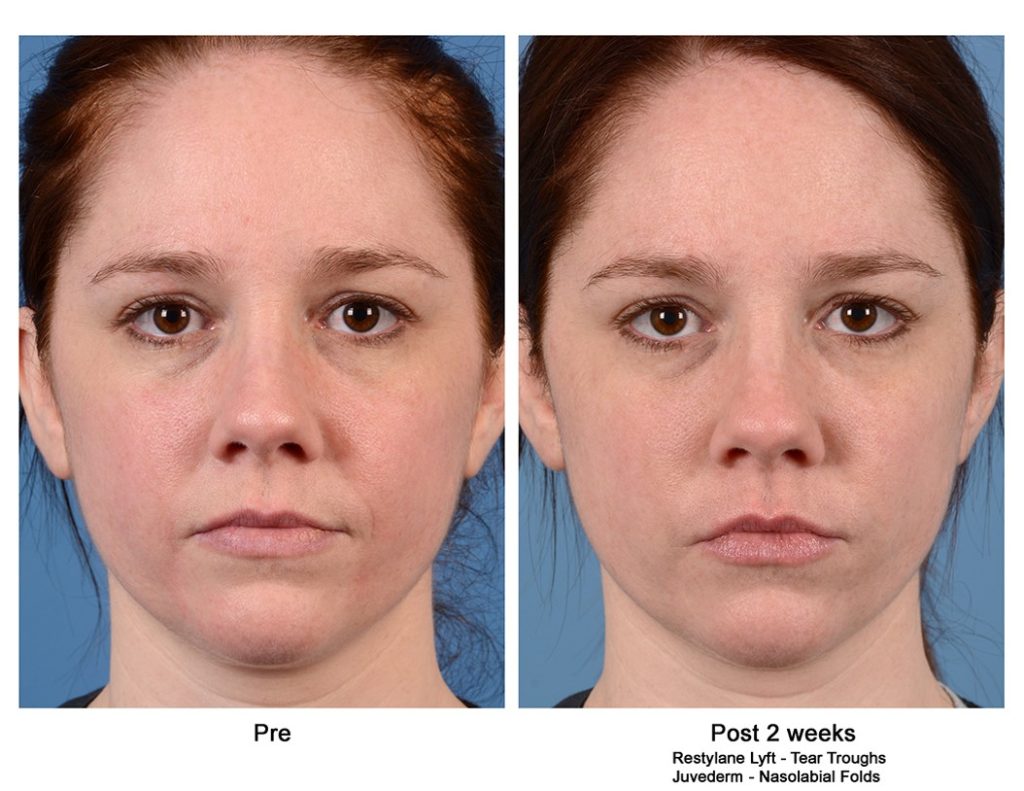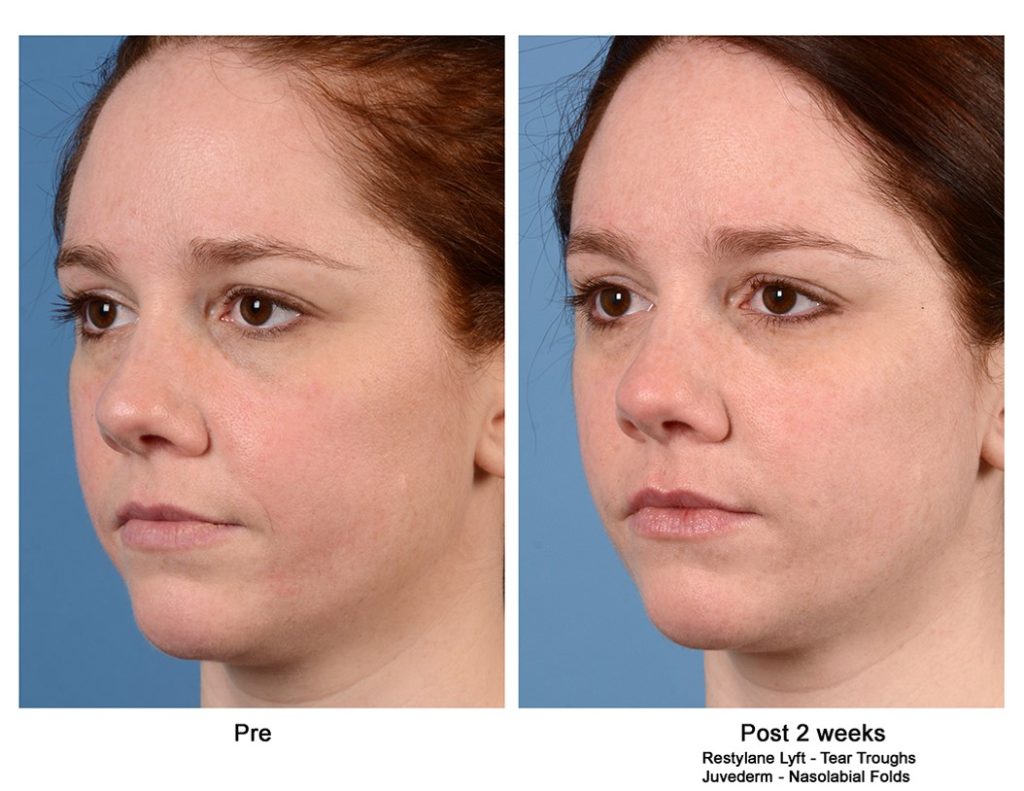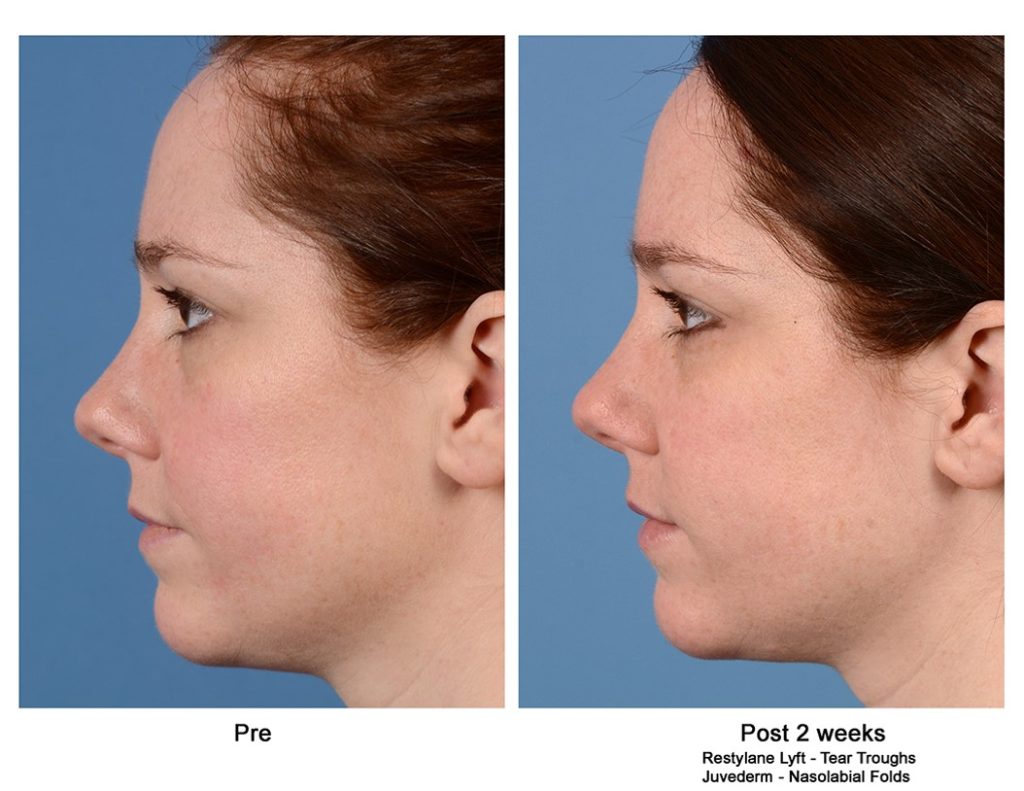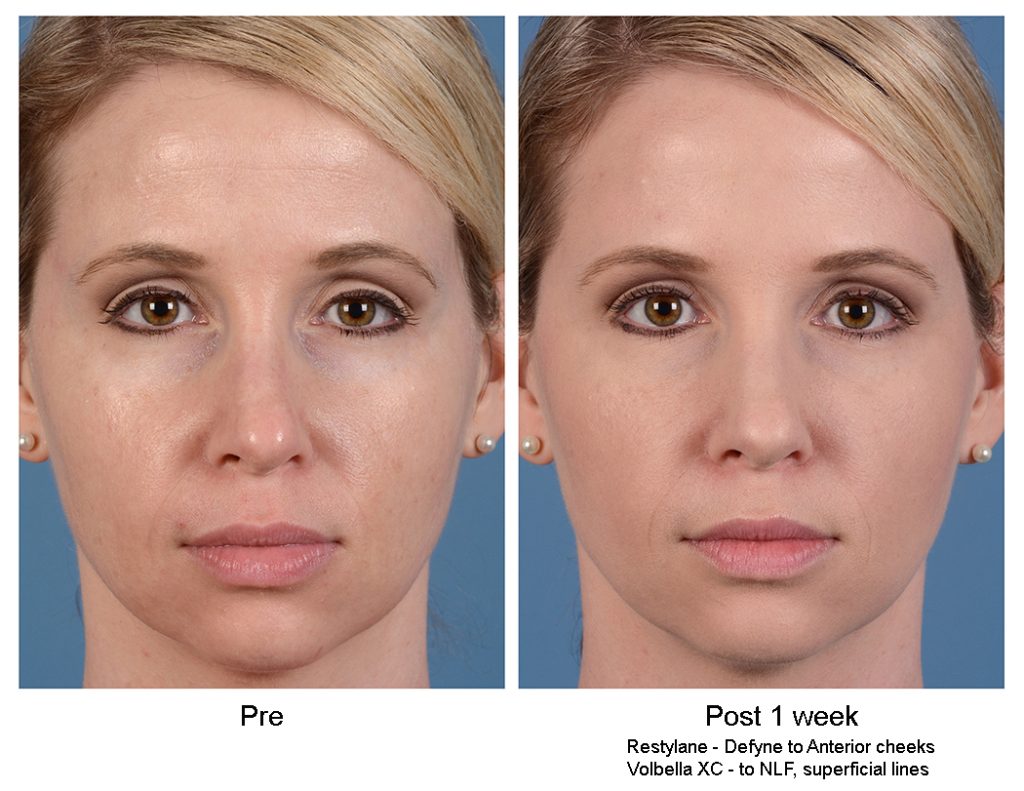 There has been an increased effort by many providers who perform injectables marketing a "liquid facelift." It is important to understand that surgery remains the gold standard in facial rejuvenation. There is no procedure that we can do to achieve the same results as we see with surgery. That being said, there are improvements we can make with nonsurgical tools. My job as a plastic surgeon is to ensure that I set appropriate expectations as to what we can achieve with these procedures.
Your Consultation
When Dr. Kenkel analyzes you and discusses what your goals are, he will make a recommendation as to which products would allow you to achieve the best outcome. In some cases, this may be a combination of both injectable fillers and botulinum toxin.
These procedures are office based.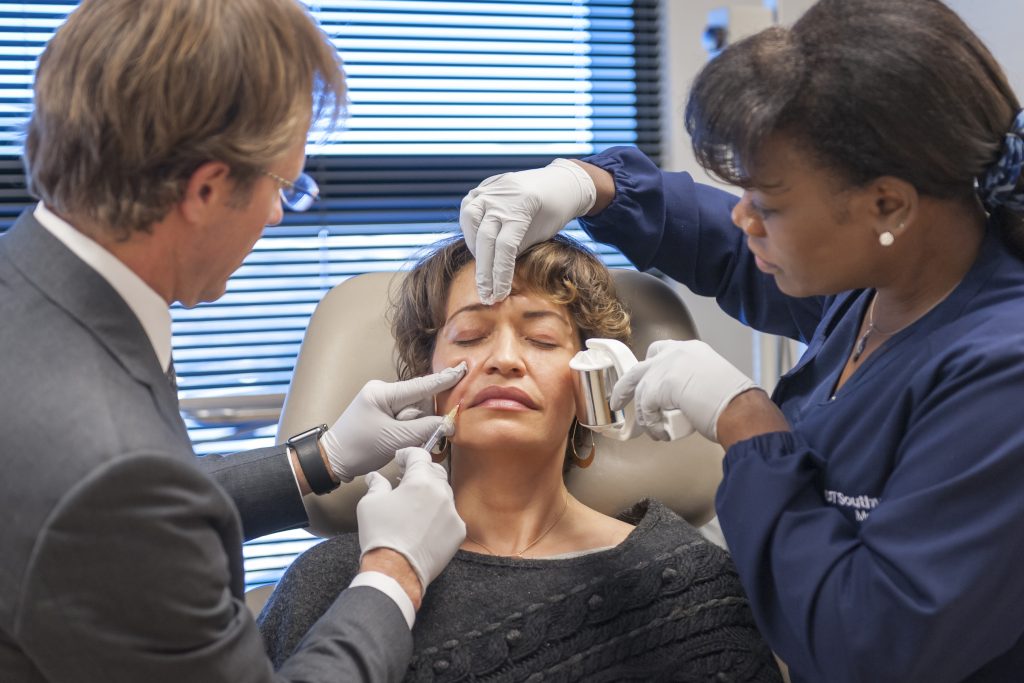 Injections are done with a topical anesthetic and ice. Ice is a great tool to use. It helps with anesthesia of the area and also constricts the blood vessels in the area. This helps decrease the risk of bruising from the injections. Afterward, depending on the type of product used and where it is injected, you may experience mild swelling in the area for 24 to 36 hours. Most patients are immediately presentable. We prefer you do not apply make up for about 4 hours if possible and refrain from physical activity for the same amount of time.
As with any procedure, there are risks involved. Fortunately, these products have a long history of use and a great safety record. That being said, it is very important that your treating physician is board certified and has expertise in injectable products. Most patients will experience some temporary redness that resolves after an hour or so. Occasionally a patient may experience temporary, localized redness. Bruising can happen with any injection but fortunately is not common. Very rare complications can include skin reactions to the product.
These products have a terrific track record behind them supported by evidenced based medicine and science. They are safe and reproducible in the right hands.
Preventative Injections
Lastly, I am frequently asked if young adults are candidates for these treatments as prevention. In general, I do not advocate young people undergoing these treatments unless there is a well-defined reason to treat them (as described above). For example, occasionally I see a young patient that has had hollowness underneath their eyes since their teens. This patient may be a candidate for some type of filler injection. As a general role, anything that restores normal should be reasonable to consider, anything that distorts normal is not.
If you would like to see more before-and-after photos of our patients, please visit our before-and-after photo gallery.
Want to look as good as you feel with injectable treatments at our facial plastic surgery practice locations in Dallas and Frisco? Please contact us online or call (214) 645-3112 to request a consultation.