Looking "overdone" or "fake" is a common concern for many considering a facelift plastic surgery in Dallas. Board-certified plastic surgeon Dr. Jeffrey Kenkel specializes in creating natural-looking results for the men and women he treats, using his surgical experience and expertise to help his patients turn back the clock and look like younger versions of themselves.
In this blog post, he's answering your questions about what causes an undesired result and how he achieves naturally youthful outcomes.
Q: Do facelifts ever look natural? I do not want to look fake or strange.
A: The last thing we would want to do is make anyone look unnatural or not like him or herself. There are important considerations that we have as we start to investigate what the best options would be for you to improve your facial appearance:
The overall shape of your face
How full or depleted your face is from aging or weight gain/loss
The quality of your skin
These factors will help us determine not only what we can achieve through surgery but also the predictability of the procedure in the long term.
Sometimes it is even helpful to view old photos of yourself to see what has changed and what might be improved with a surgical procedure. The photos below first show patients in their younger years prior to surgery and then show their post-surgical results that look natural and youthful.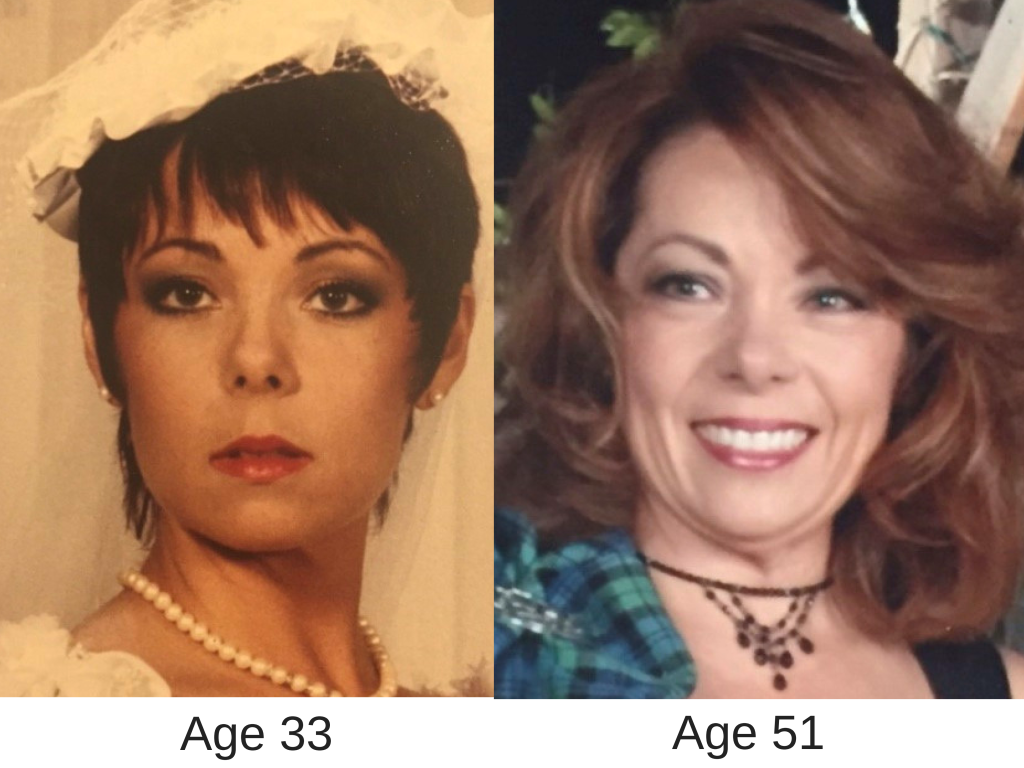 Case #16– Pictured here is a healthy 60-year-old woman who desired facial rejuvenation. She decided to have the procedures at Dr. Kenkel's Dallas location. She is shown here 2 years and 8 months after a facelift and upper blepharoplasty, looking refreshed and energized.
Case #49– This 57-year-old female was a good candidate for surgery and decided to have the procedures done at Dr. Kenkel's Dallas location. The patient is shown here 18 months following a facelift and endobrow lift with pleasing results, looking energized and refreshed.
You can see more of our patients' facelift before and after pictures in our photo gallery.
Q: What can I expect at a surgical consultation?
A: When we meet with you to speak about your concerns and goals, we will sit down and fully analyze your face. This includes a detailed look at many areas. It is important for us to understand each one of these areas, even if we are not considering treatment at that site, as all areas of your face tend to influence each other.
Areas that we will review:
Smooth Skin–sun damage and impact of the environment
Reduce Forehead/Hairline–length and position
Lift Brow
Tighten Upper and Lower Eyelids–reduce sagging
Volumize Mid-face–volume loss associated with aging
Revive Lower face–including the jawline, neck, and lines around the mouth
Q: What is the best face lift procedure for creating natural-looking results?
A: For the sake of this discussion, we will focus on the mid and lower face and the surgical options to address aging in these areas. I believe that much of the distortion we see following facial procedures results from over-tightening and unnaturally pulling on the skin.
Our surgical plan involves using the face's deeper tissues to pull and shape the underlying tissues of the face and neck, allowing them to conform to the bone and thus preserving each person's "individual" shape. We use a technique termed a "High SMAS." This refers to making a higher pull on the deep tissues, termed the SMAS, to create a more dramatic effect on the mid-face. Because this is a deeper layer of dense tissue, it is ideally suited for placing sutures to shape the face.
This process is often combined with a variable amount of fat to help restore some of the volume lost during the aging process. The amount of fat needed will vary from patient to patient, with some patients needing only very small amounts while others requiring more substantial volume.
These maneuvers can help change the contour of the face, in that we can often take a more squarish, aging face and convert it to a more youthful, oval face. We have some flexibility with how we perform this transformation.
Q: How long is recovery from facelift surgery?
A: Another question we are often asked is, "How soon can I be back in public and go out?" The short answer is, "It depends."
The more we do, and the more we combine with other procedures, the longer the recovery is. For patients who have a facelift only, I typically tell them at 2 weeks you may be comfortable enough to go out to dinner, but you will still have some swelling in the mid-portion of the face. So plan on going to your third favorite restaurant at 2 weeks and your favorite restaurant by 1 month!
If you add upper or lower eyelid surgery, this will lengthen your recovery time, as this area is very sensitive to swelling and bruising. Postoperative lymphatic massage helps hasten the recovery.
The sutures come out at 7 to 10 days, and you will start to use scar cream and makeup if desired.
We ask you to avoid salty and chewy foods during the recovery period. We also ask you to refrain from getting your heart rate up or lifting heavy objects during the first 3 weeks and prefer that you not overly flex your neck during this time period. At that point, we will slowly start to reintroduce activity.
Learn more about recovery from facial rejuvenation surgery in our related blog post.
The goal of facelift procedures at our practice is to create a natural reversal of the aging process, targeting a more personalized, youthful appearance. There are many factors that go into producing your final result, all of which can be reviewed at your first or second consultation.
If you're ready to start your facial rejuvenation journey in North Texas, it's best to consult an experienced facelift surgeon. In Dallas, you can call us at (214) 645-3112 or contact us online to request a consultation with Dr. Kenkel.